PAUL LAU
Personal site for product designer Paul Lau. Developed from the ground up, mobile-responsive.
Paul designed this fun, quirky one-pager for himself and asked me to develop it into a live site. Two interesting features to build were the animated typing effect in the header and the links to the song and artist he's currently listening to. The latter involved some tricky maneuvering since Spotify's API currently lacks this feature.
role: lead developer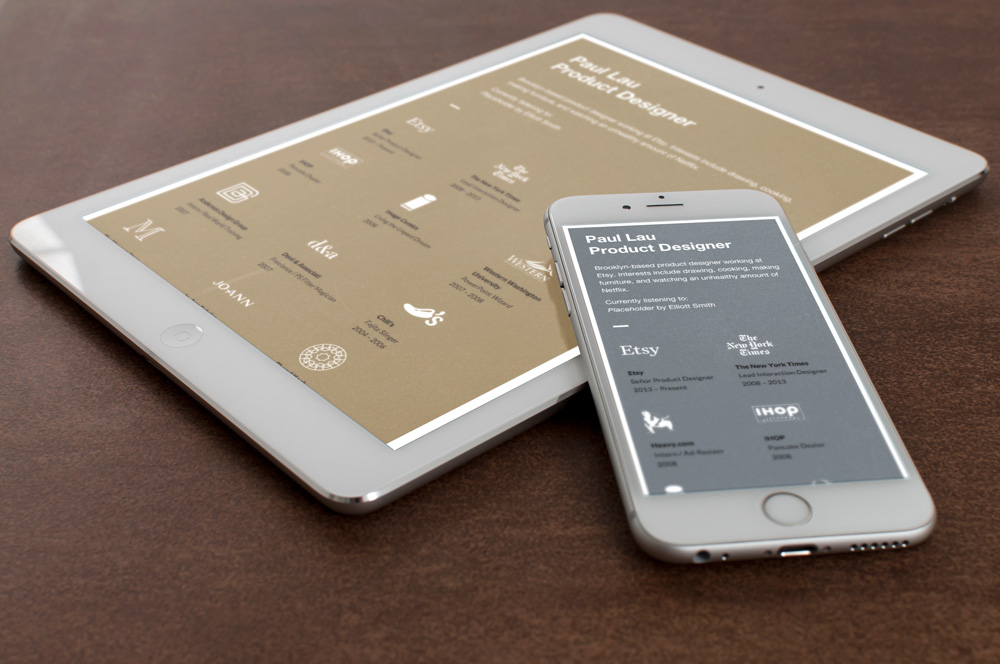 PAIGE DUPONT
Personal portfolio site for UX designer Paige Dupont. Designed and developed from the ground up, mobile-responsive.
Paige wanted something more customized than what existing website-building services could offer, so with her input, I put together this design. The content is straightforward, so I felt a one-page site would work well.
role: lead designer and developer

Project panels that slide in over the main page: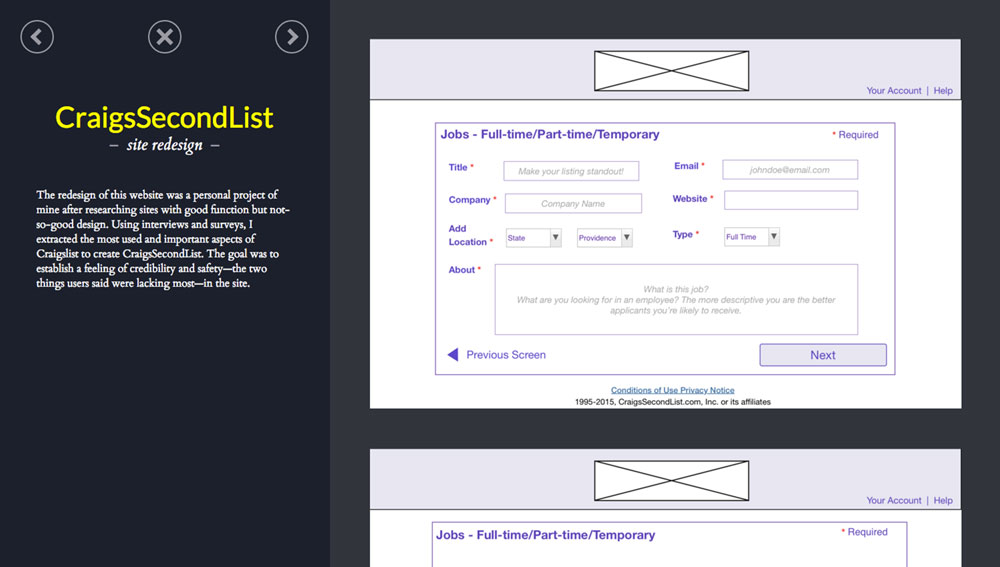 Hamburger menu for jump links with smooth scrolling: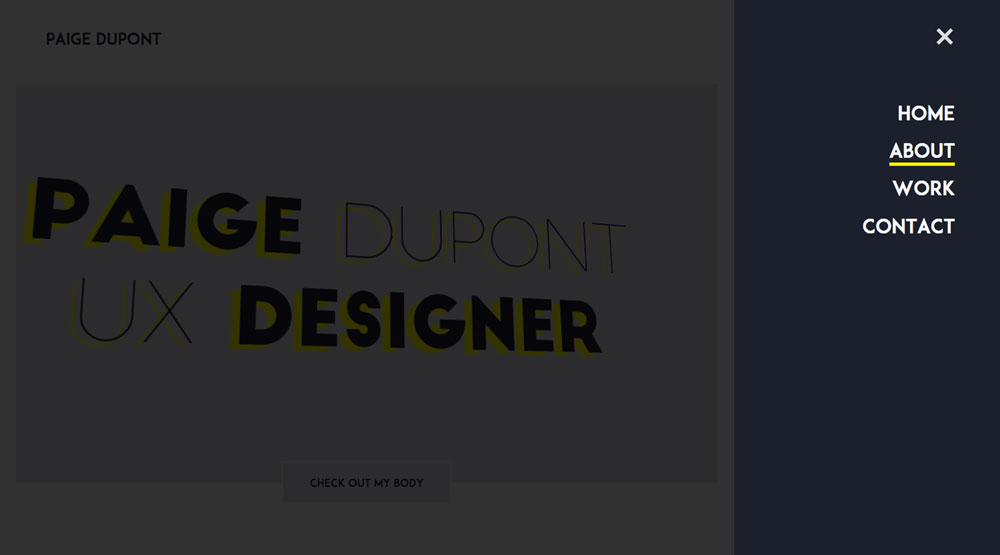 BEECH SPRING
GIFT SHOP
Business info page for the Beech Spring Gift Shop (Sperryville, VA). Complete redesign of the current site, and developed from scratch.
This company's current site is badly in need of an upgrade, both visual and functional. Their main product is quilts, and the shop is full of bright colors and scents, so I gave their new site a bright new quilt theme, complete with a custom Google map and hand-drawn illustrations. (More images when the site goes live, but here's a taste.)
role: lead designer and developer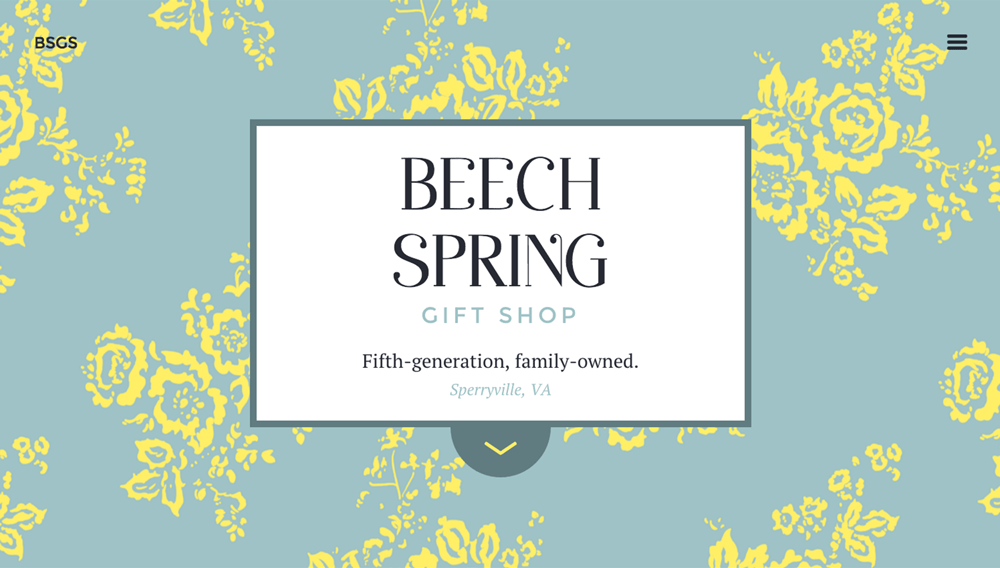 Custom Google Maps map:

Hamburger menu for jump links with smooth scrolling: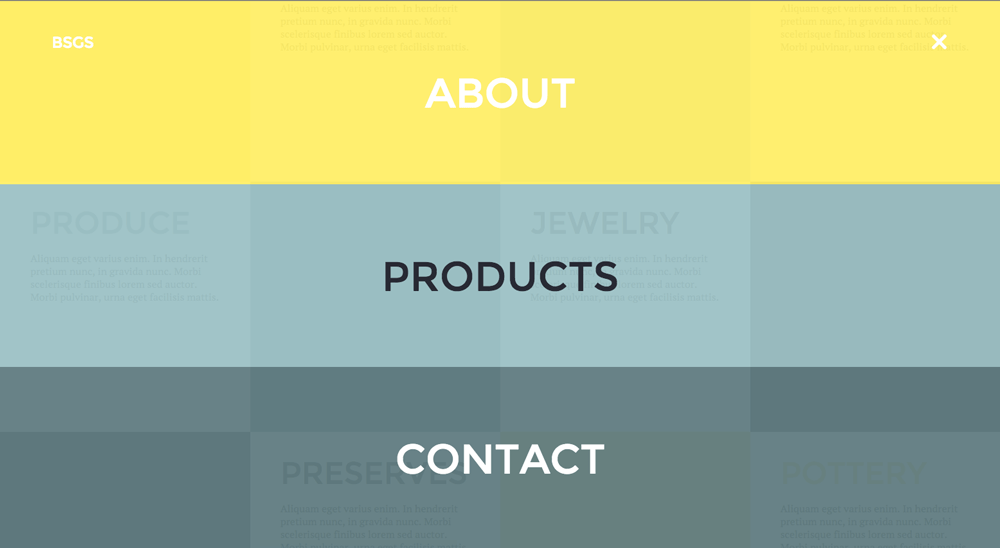 TUMBLR THEME
Personal Tumblr theme (desktop only).
My first major web project, I designed and built this theme mostly for experience coding within a CMS and utilizing frameworks like masonry and infinite scrolling. Ignore the images... they're just placeholders.
role: lead designer and developer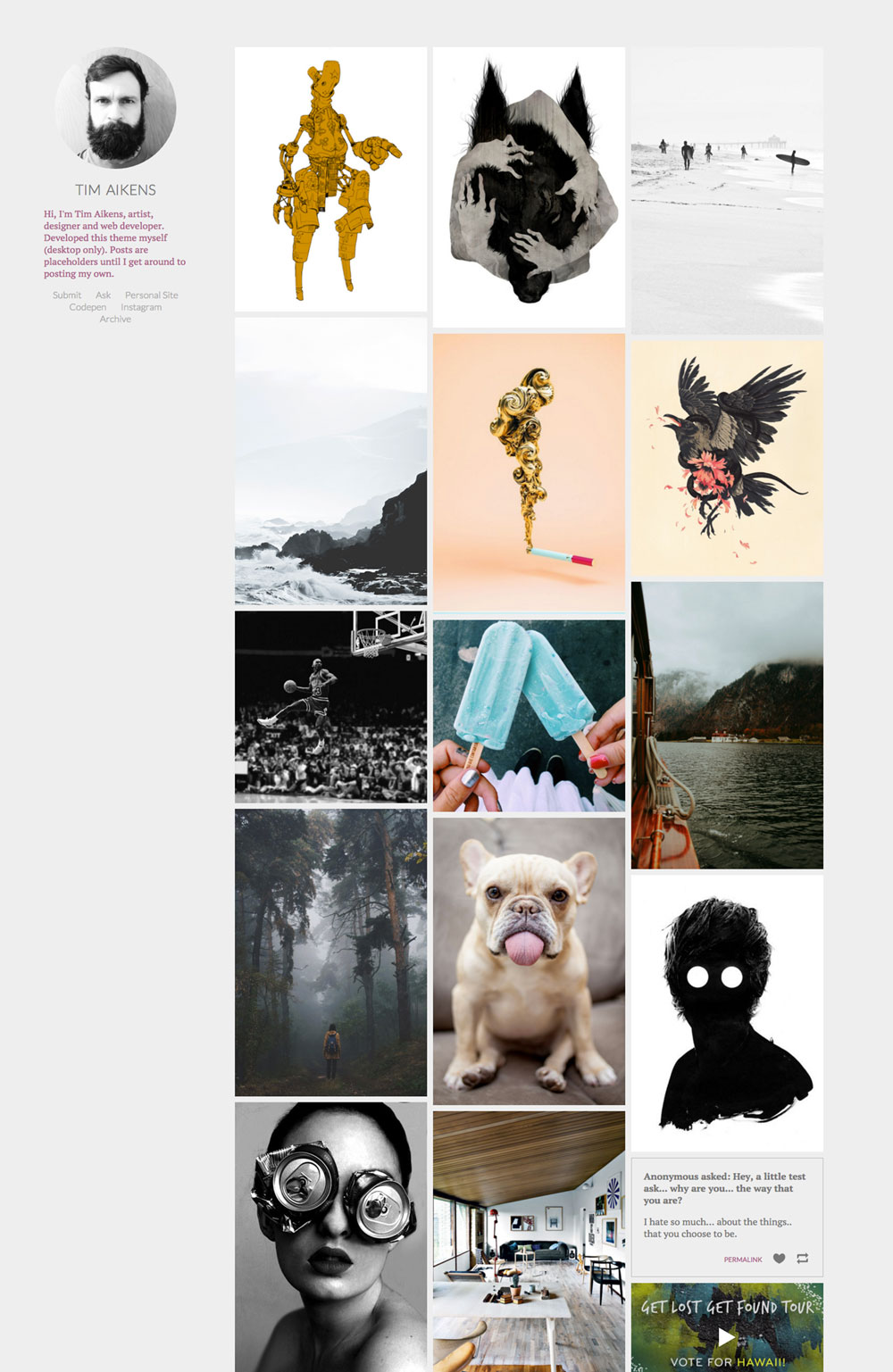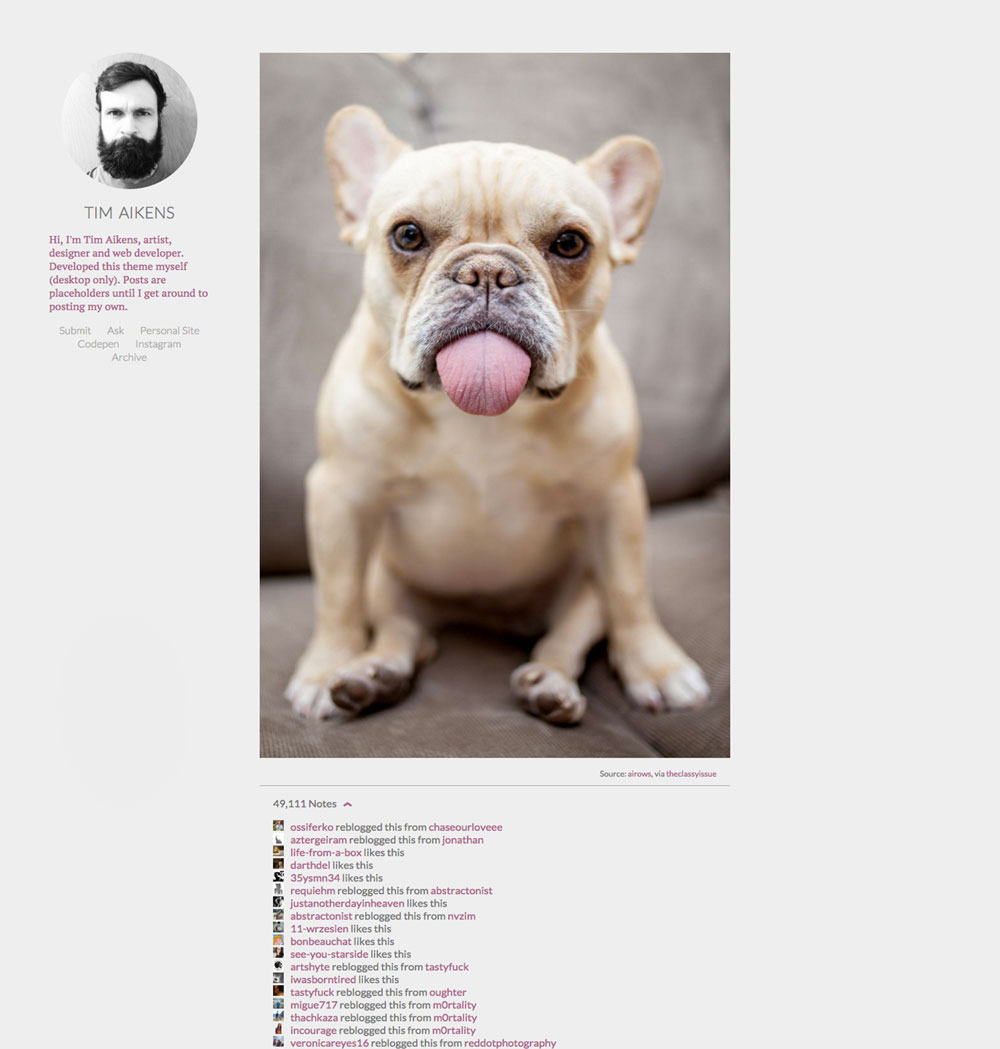 WPC NEWSLETTER
Wayne Presbyterian Church's monthly newsletter.
I took over this project in November of 2014. Inheriting the newsletter from someone else, I wanted to keep the design largely the same for the sake of continuity, while giving it a needed facelift. My responsibilities include layout, typography, photo editing, announcement and "ad" creation, copy editing, and preparation for print. (Pre-Nov. 2014 and inserts are not mine.)
role: lead designer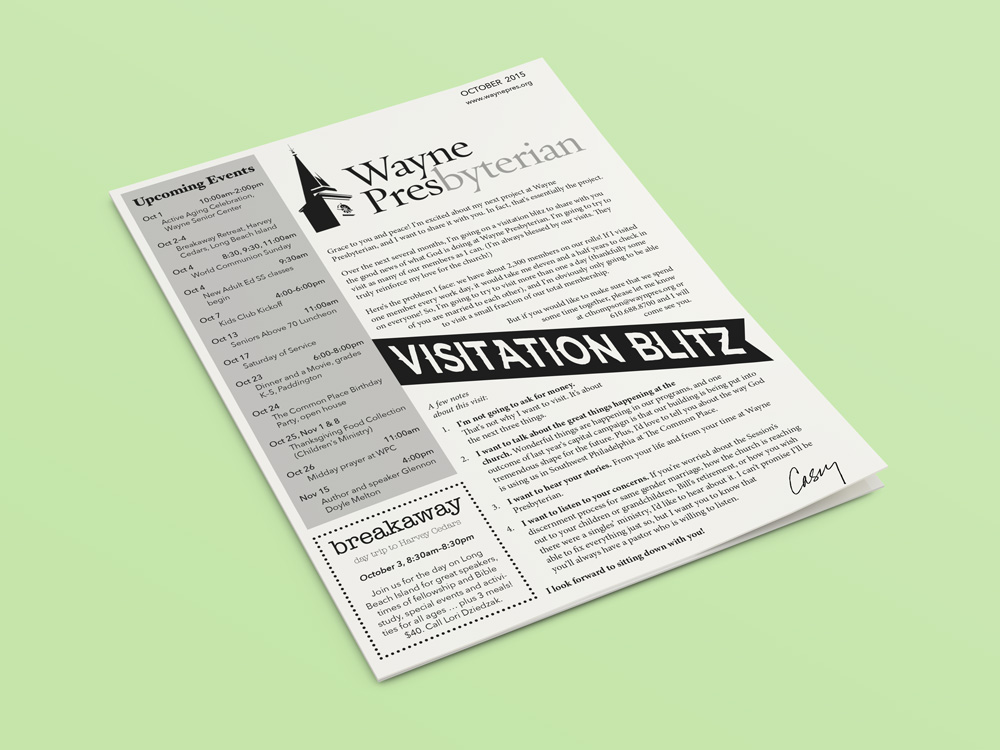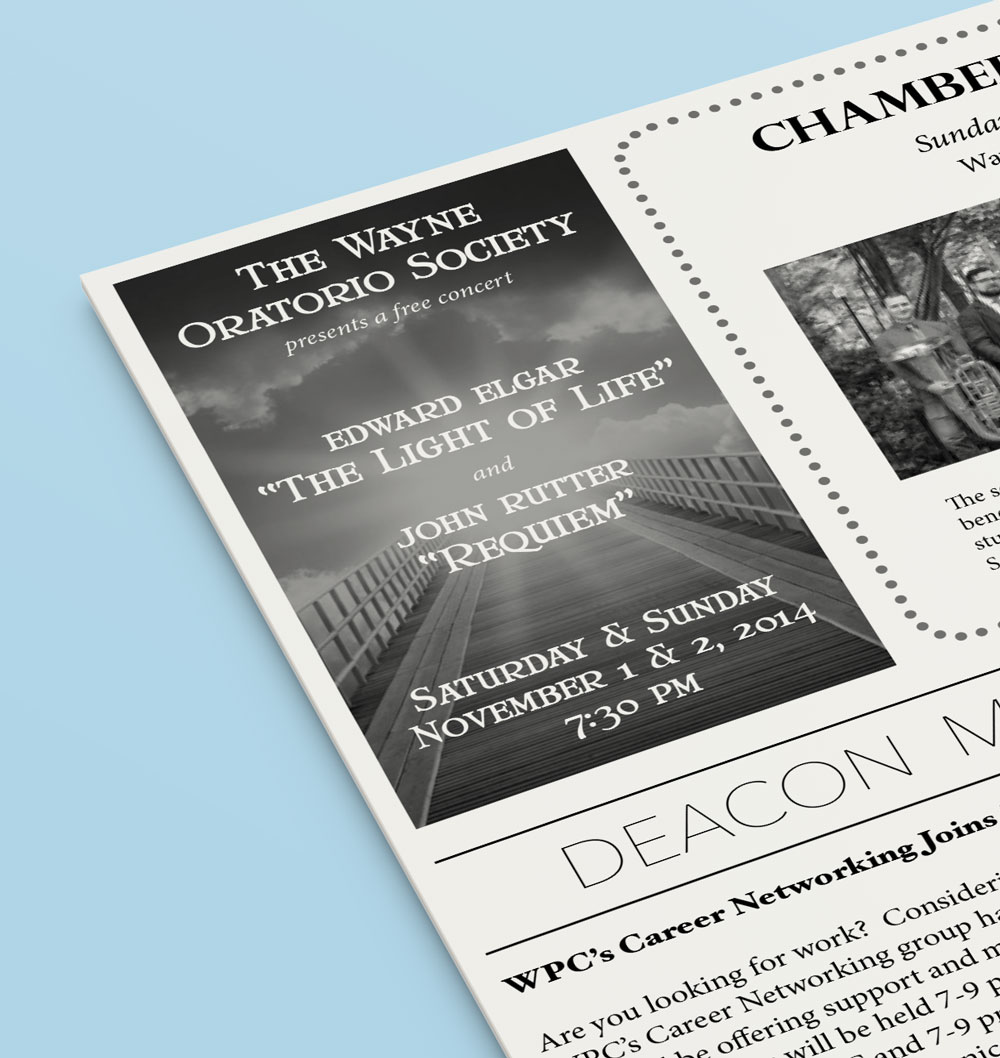 COMING TOGETHER
Brochure and poster for Wayne Presbyterian Church's Coming Together capital campaign.
I was commissioned to design these campaign materials to be distributed to the entire congregation and displayed in the church. One challenge was fitting all of the info into the allotted space, but I was able to minimize the clutter while maintaining aesthetics. I had been doing the church's black-and-white newsletter, so I jumped at the chance to do something in color for them, and chose colors that were professional yet bright and inviting.
role: lead designer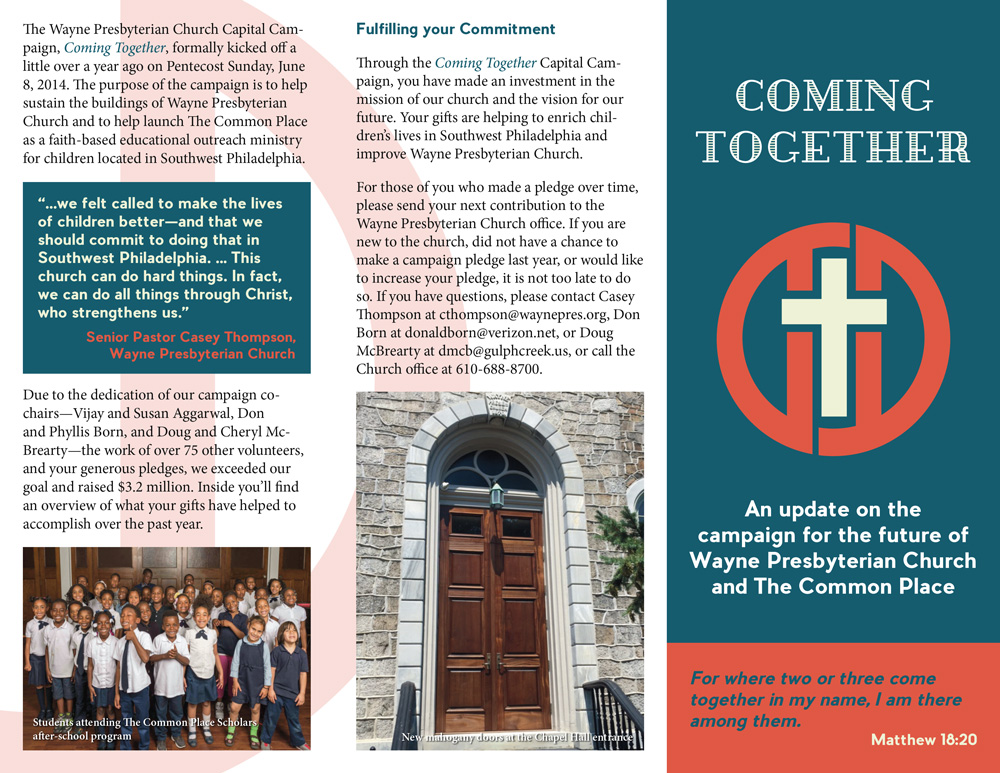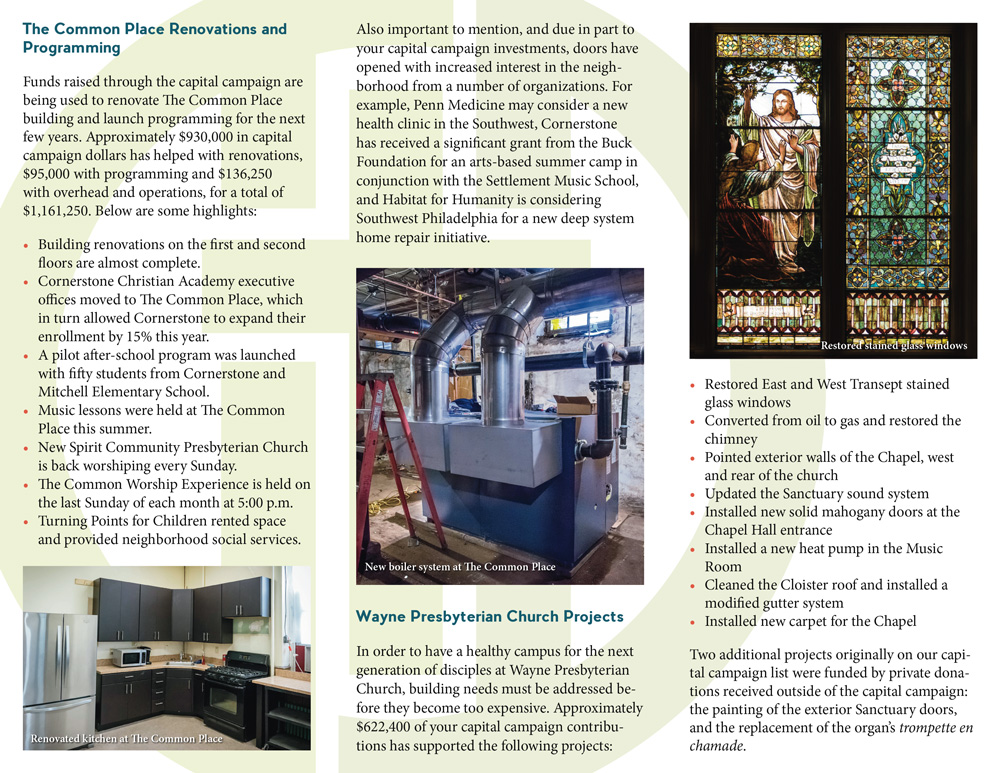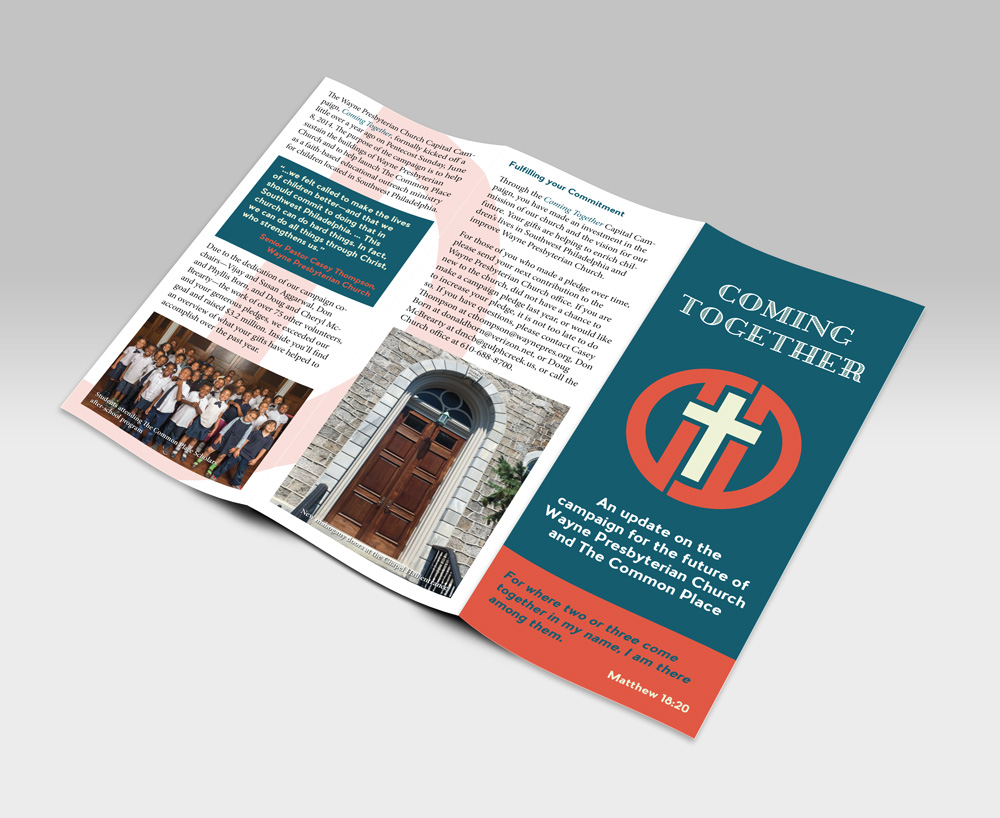 ST. DAVID'S
RESOLUTION
A resolution/proclamation for St. David's Episcopal Church.
I was commissioned to design this 8.5" x 11" copy of the resolution to be signed and framed for the church. In lieu of hand-drawn calligraphy we opted to go digital, but I wanted to keep the same old-school, gothic feeling with drop caps, bold colors, and even some faux gold leaf.
role: lead designer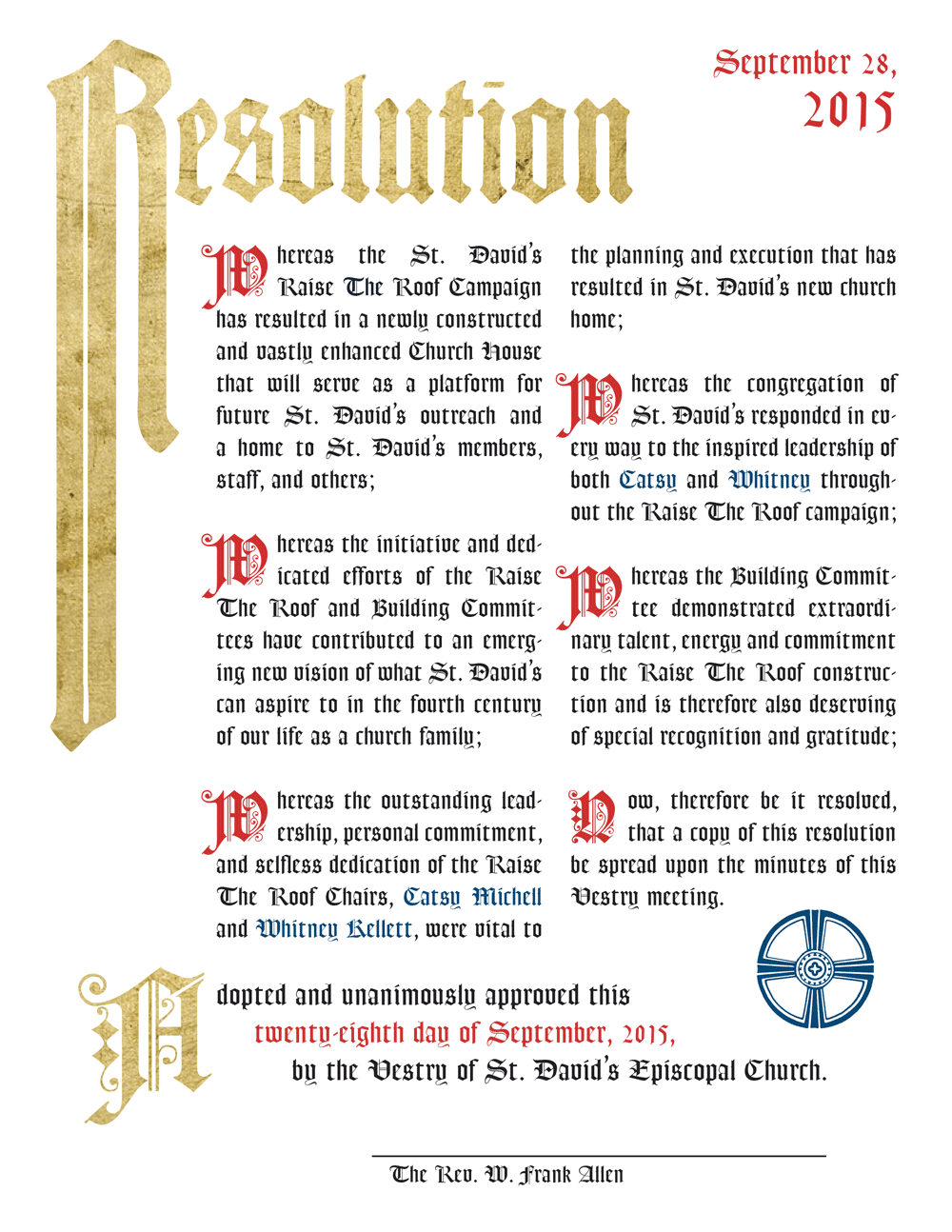 SHPS LOGO
Logo design for a phase III clinical drug trial (SHPS). Used on all study materials at trial sites across the country.
The University of Pennsylvania asked me to design this logo for their trial materials, including everything from letterhead to water bottles. The trial examines the effectiveness of a drug in treating hepatopulmonary syndrome, which involves the blood vessels of the lungs in patients with liver disease. This, along with the name of the trial (pronounced "ships"), lead me to create a stylized sailboat logo with the lungs as sails and the liver as the hull.
role: lead designer